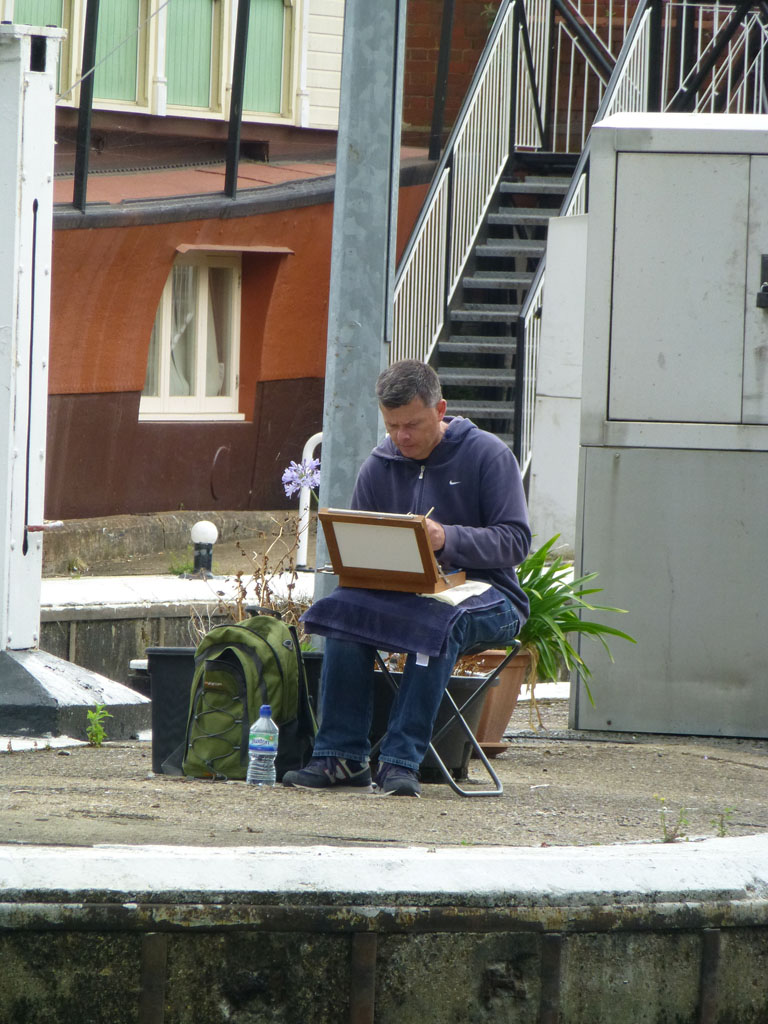 John Stillman painting at Brenford Lock.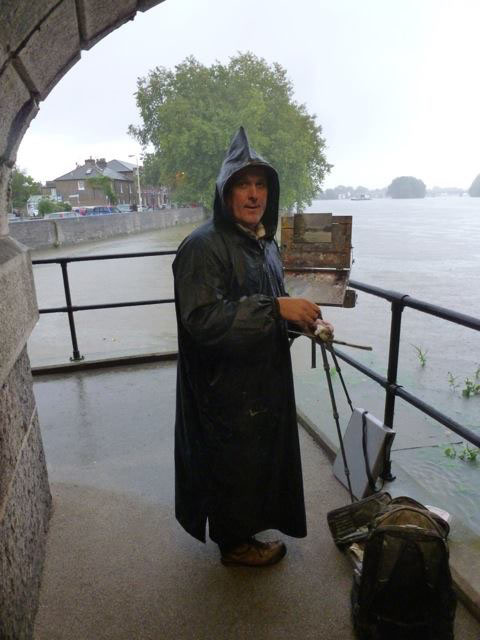 A very strange sight indeed to be seen at Strand-on-the-Green, Karl Terry in his all-in-one wet weather gear! The wettest day of the season!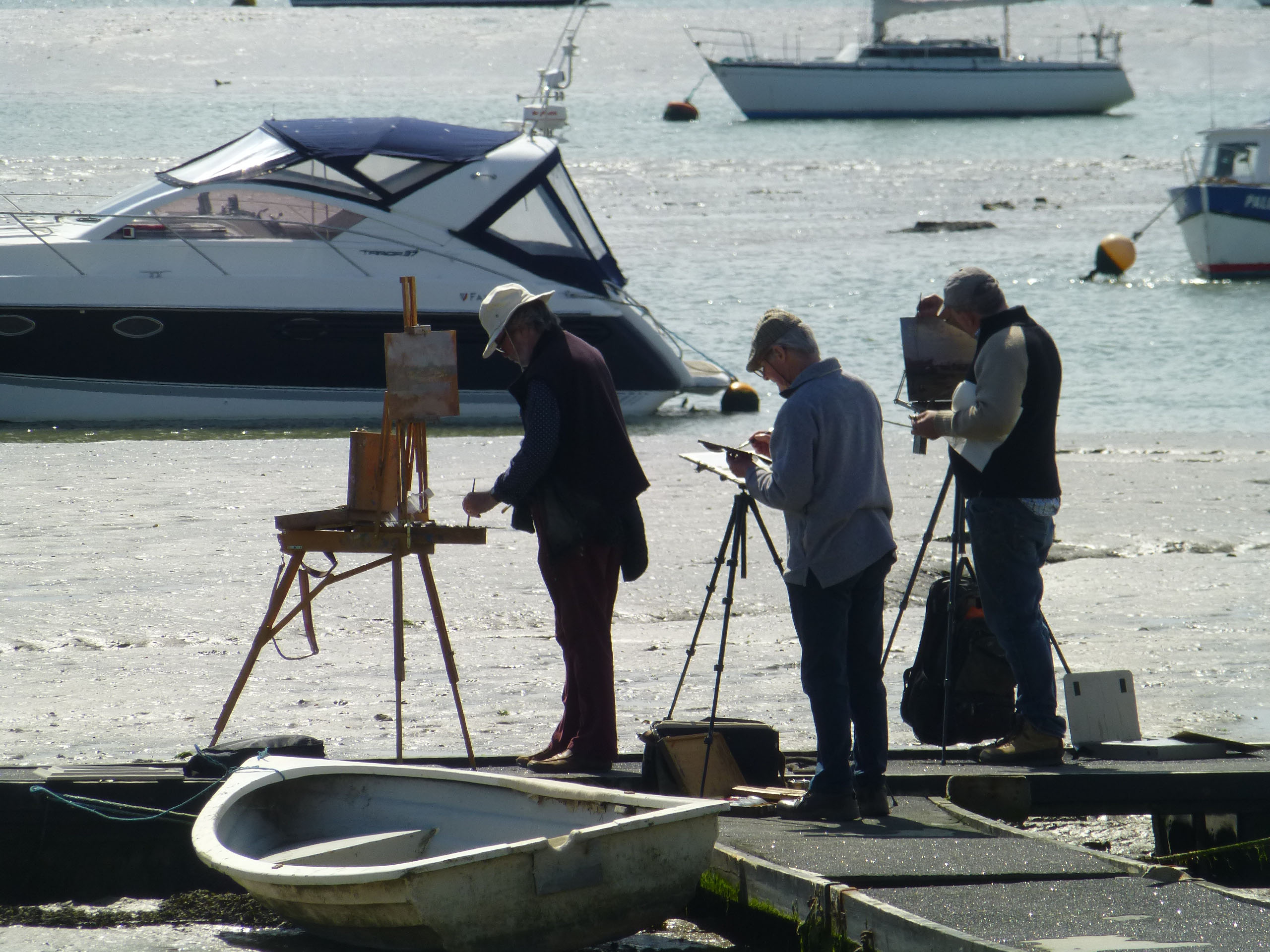 Derek Daniells, John Killens and Karl Terry enjoying some wonderful summer light.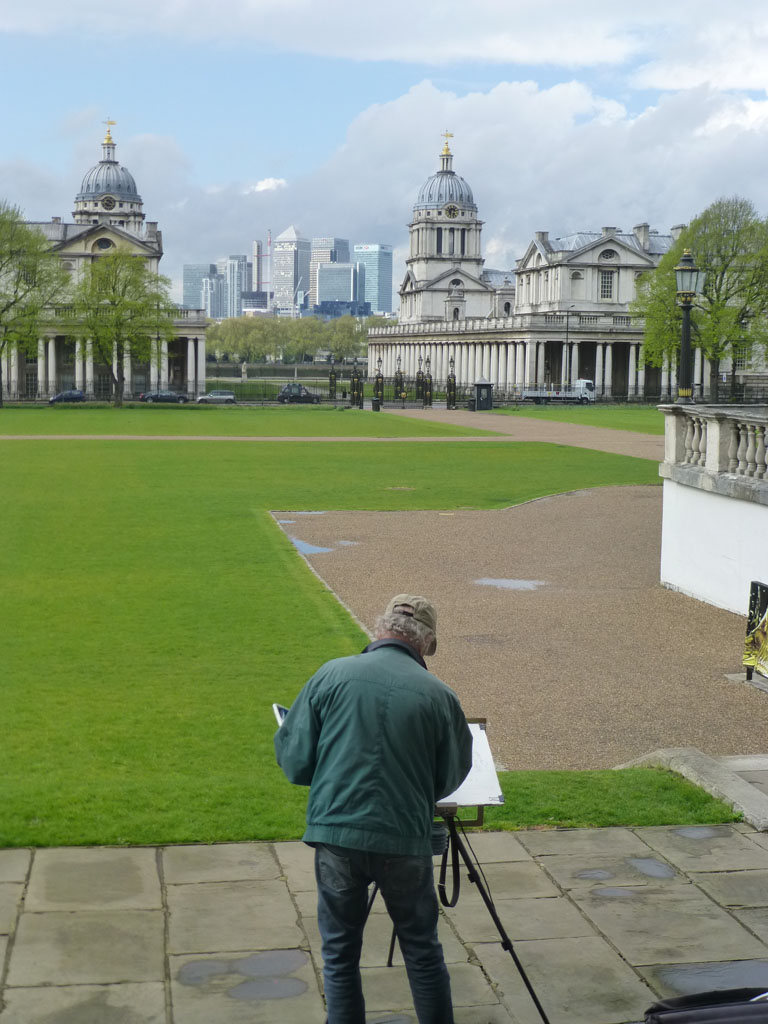 David Penny taking on Greenwich.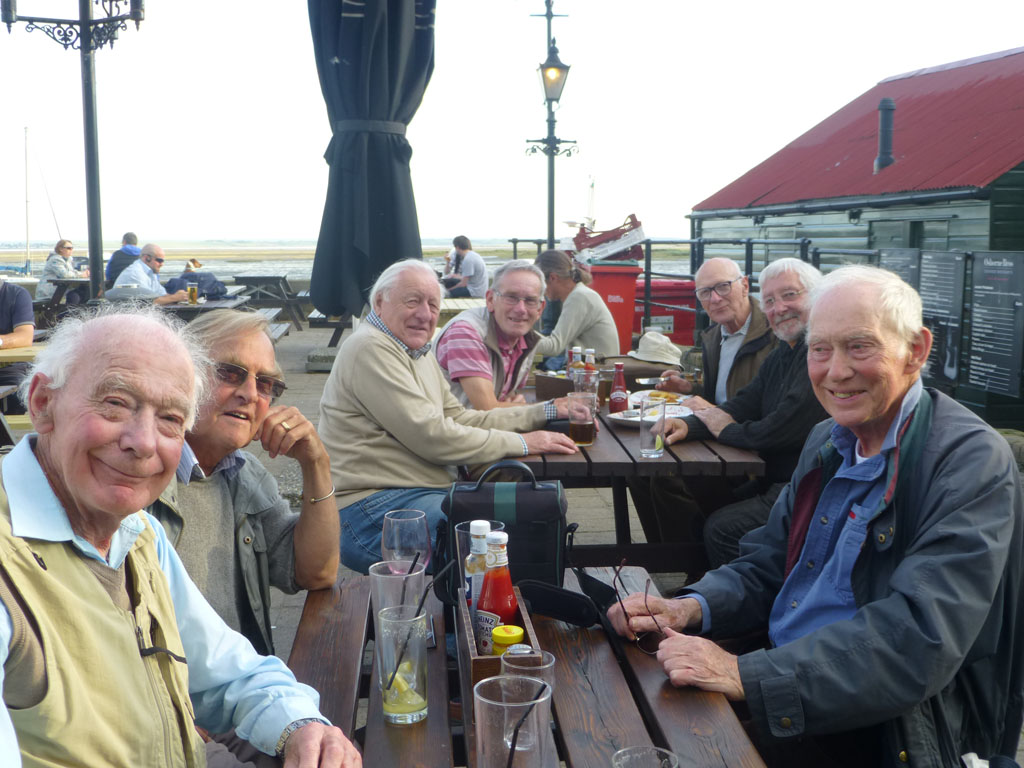 And after a hard day's painting some of the group enjoying a well-deserved drink!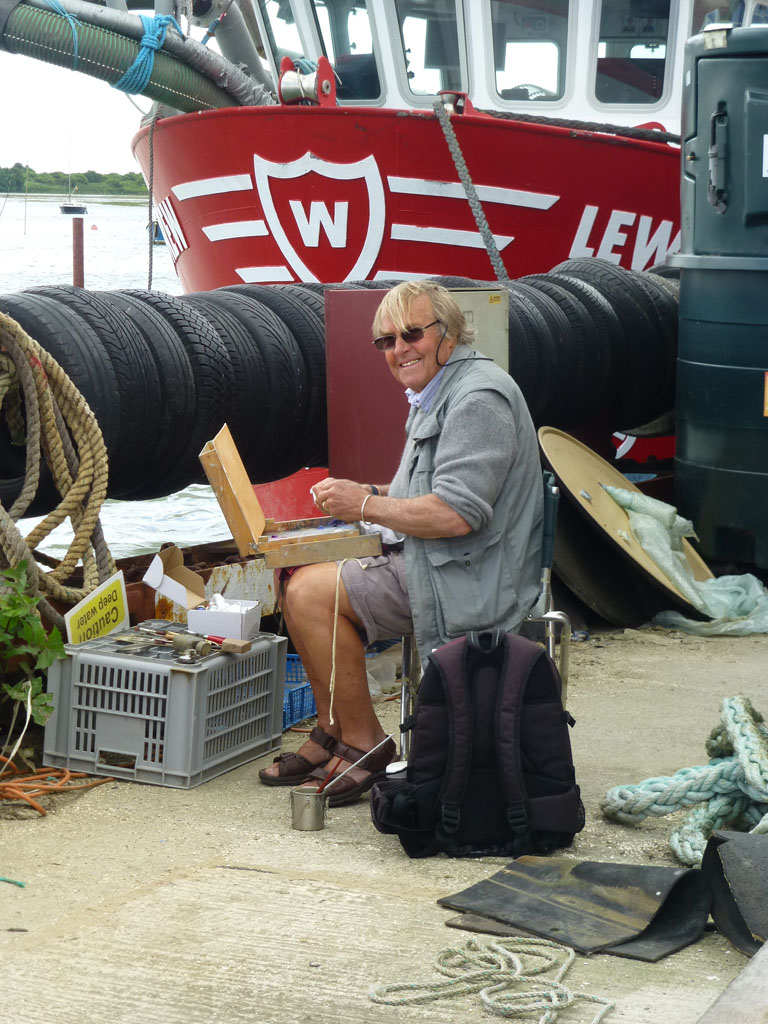 Paul Banning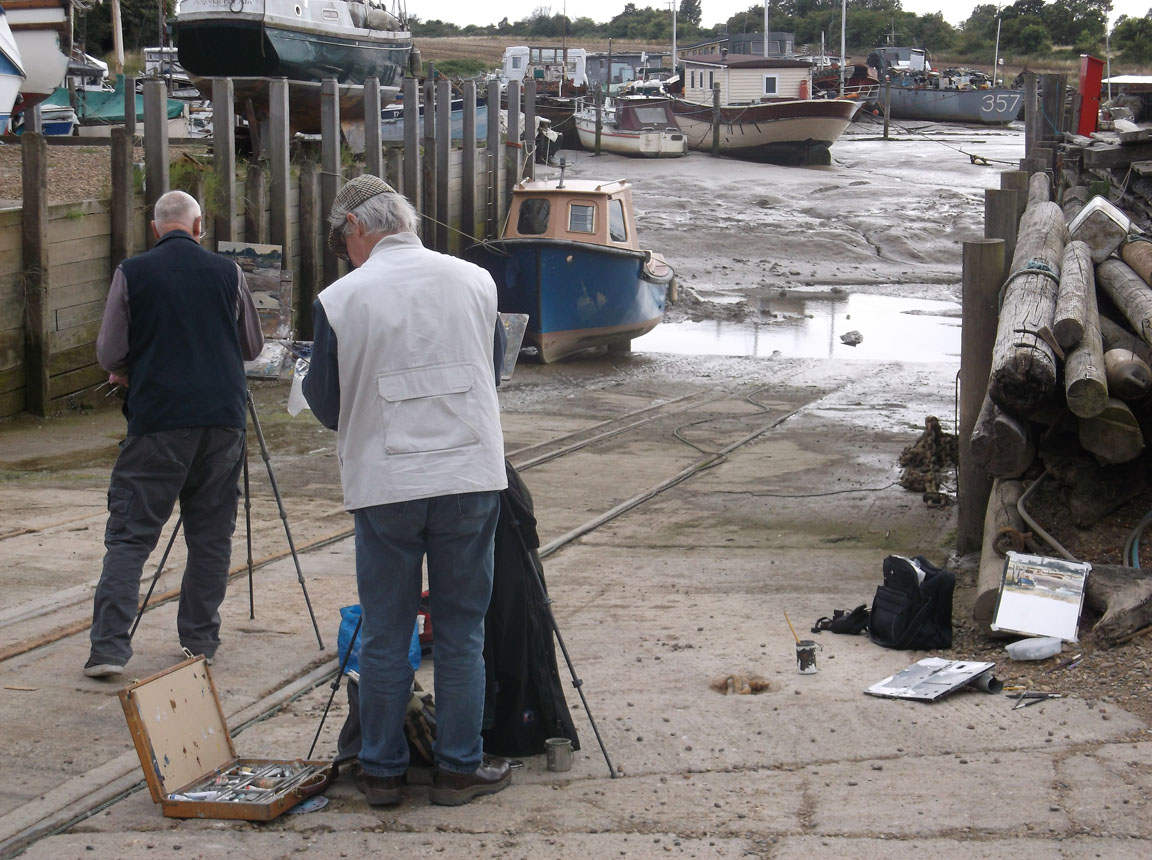 Roger Dellar and John Killens at Tollesbury.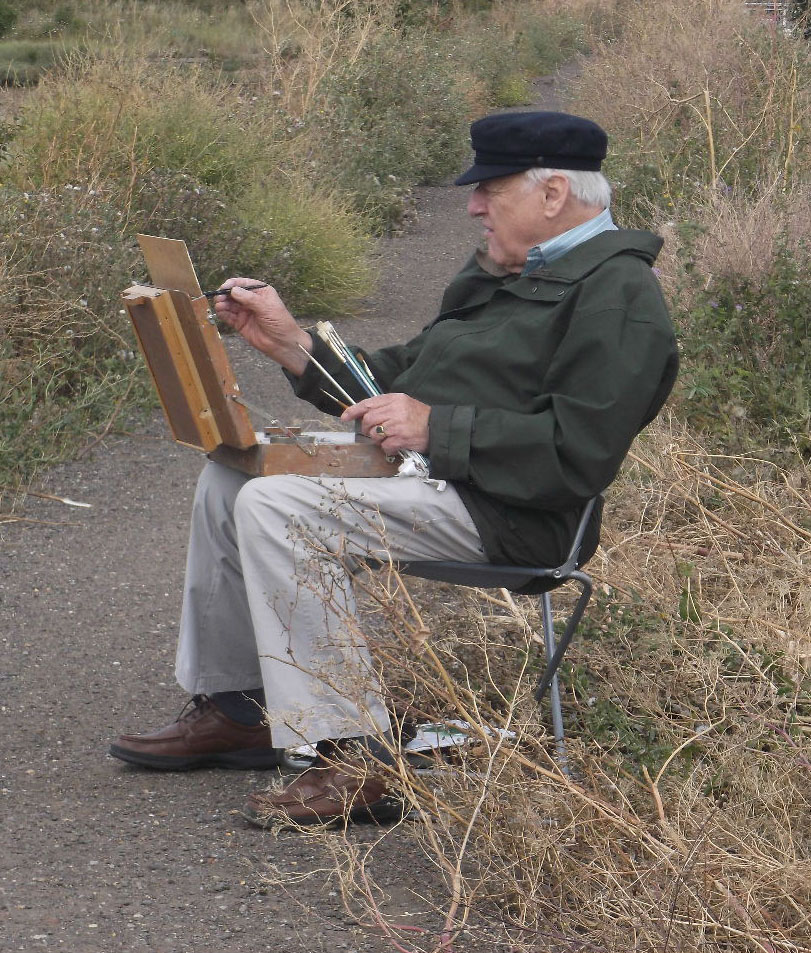 Our President Robin Mackervoy painting in comfort.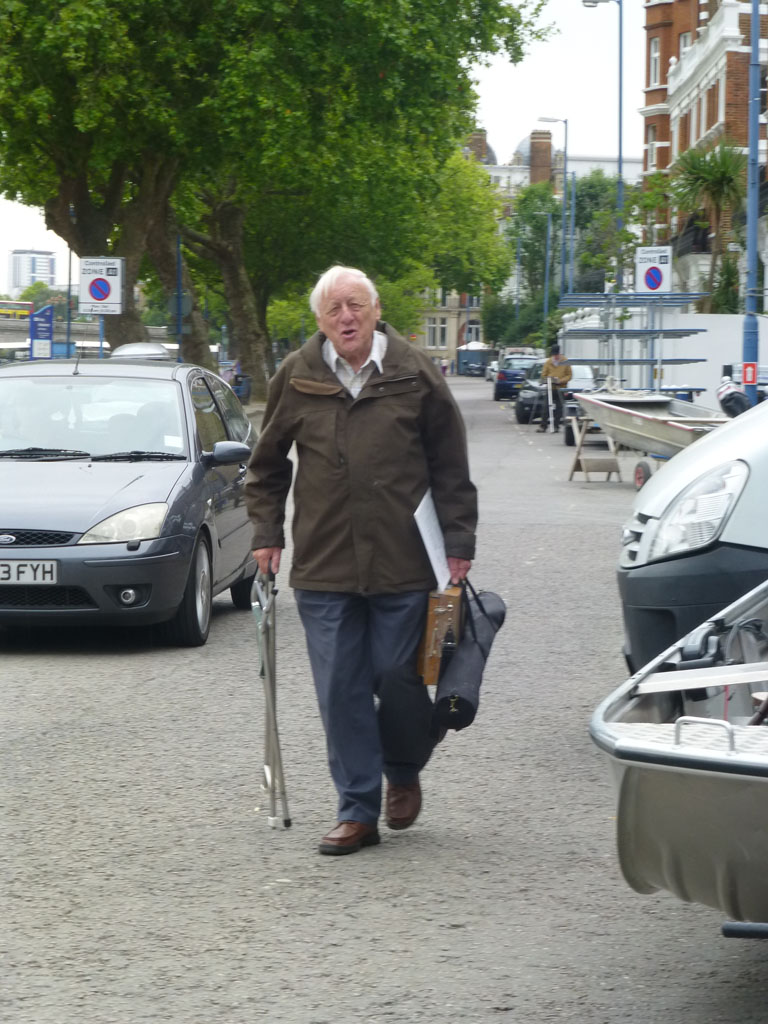 Robin Mackervoy arriving at Putney.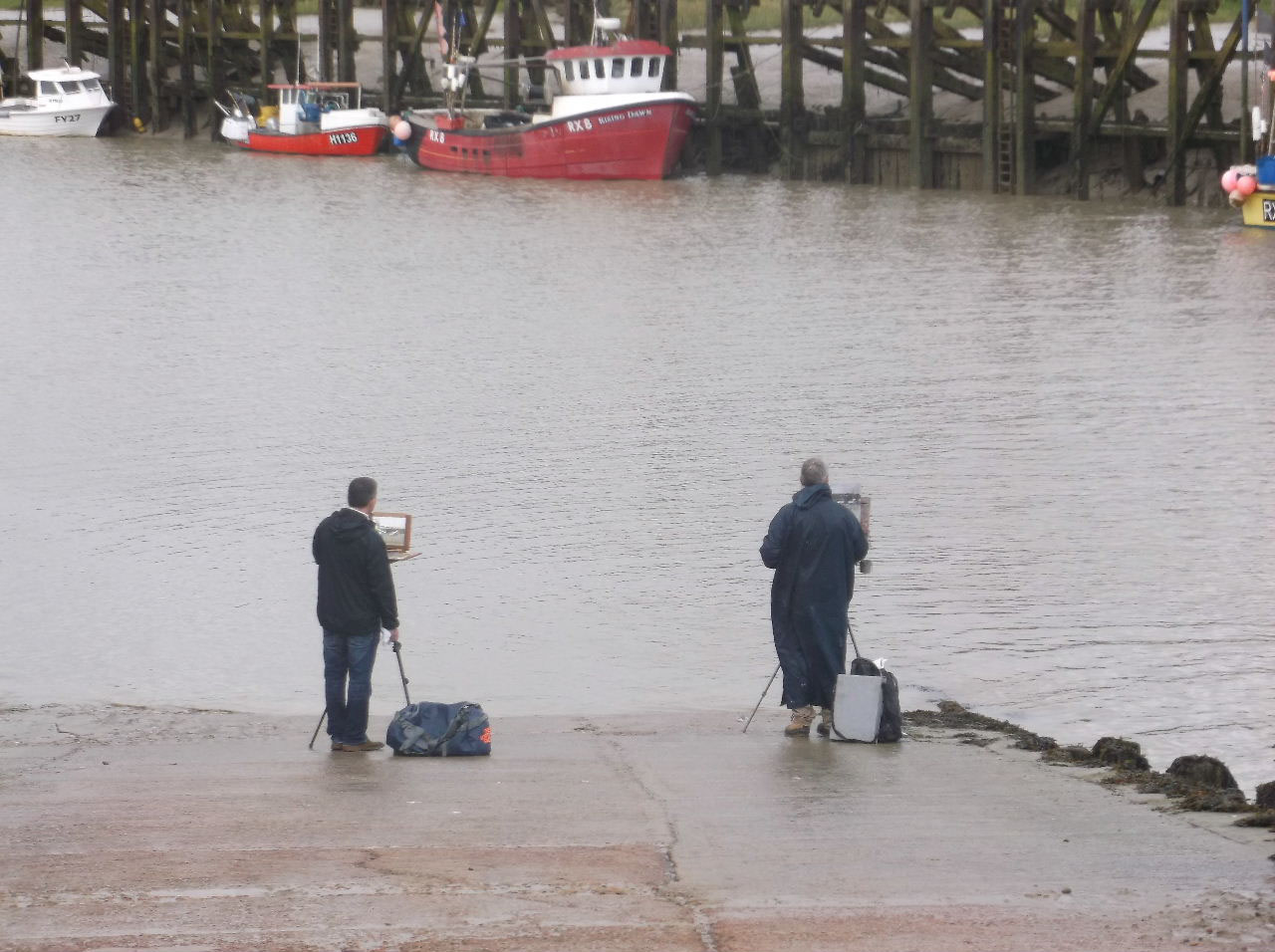 John Stillman and Karl Terry painting between showers at Rye.
---