Trevor Chamberlain's oils and watercolours will be featured in The Artist Magazine to celebrate
70 years of painting, written by Tony Frazer Price.
The article will appear in the January 2016 edition, available in mid – December.
Trevor is a well – established Wapping Group member having been elected in 1969, in the days
when all the docks were still active and the mighty Thames was a working waterway.
1. 'Dusty Road, Ghanerao, India' (oil)  On site painting depicting the bustle and activity of this dusty street, late one evening.
2. 'Early morning, Euston Road' (oil)  Painted on site one morning in Autumn, standing on a traffic island.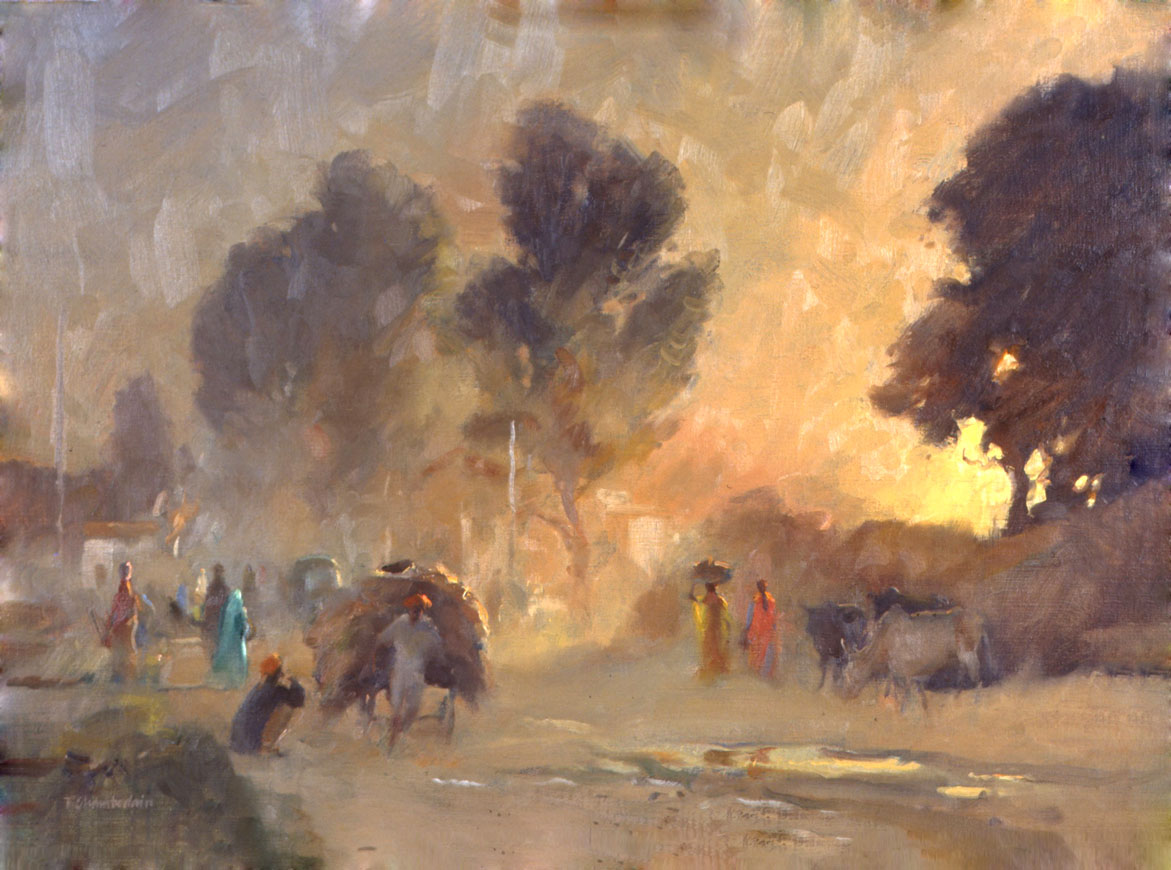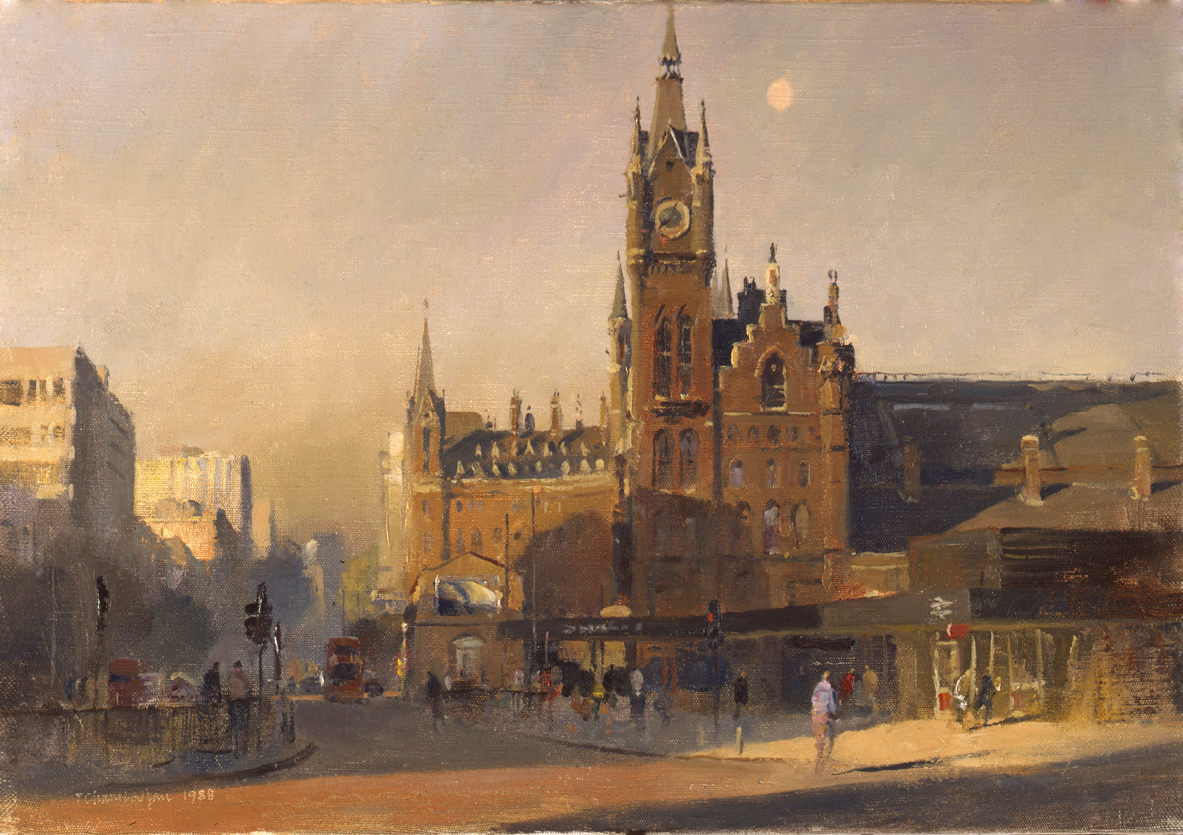 ---