We are very sorry to report the death, at the age of 89, of John Powley on 29 April 2018.
During and after his long career as a surgeon, John pursued a parallel  life as a successful painter, teaching courses at Phillips House and Dedham, and having work hung in the RS Summer Exhibition three times. He was elected to the Wapping Group in 2000.
John brought a quirky, amusing and highly individual character to the Group, and he will be much missed.
John Powley (right) in typical Wapping company with Trevor Chamberlain and John Shave after a day's painting. Photo: Rick Holmes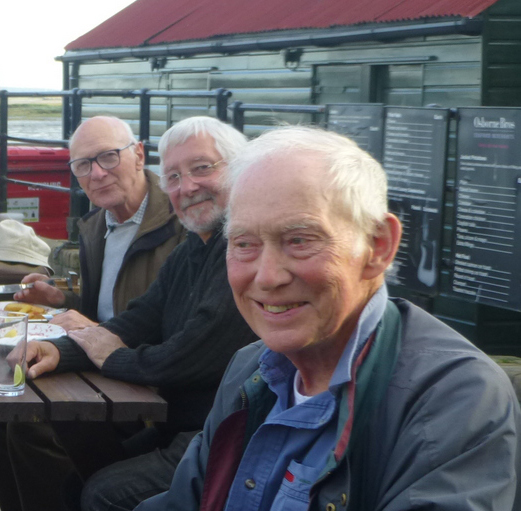 ---