At the 2020 AGM last week, the Wapping Group elected three new members  – we are proud to welcome them on board. They send the following short biographical notes together with photos which they will probably come to regret! Very best wishes to all three, and we look forward to many years of painting together.
Andy Lee
I studied at Watford College, then worked in the printing industry for a number of years, painting and sketching in any spare time available. After the industry moved into the computer age (which left me cold),  I left 'the print' and have painted full time since. I work mainly in oil and watercolour, and enjoy all subjects, marine, landscape, architecture, still life, and even the odd portrait. I've exhibited with the RSMA and the RI.
Robbie Murdoch
Robbie trained as a Dental Surgeon at Guy's Hospital and has been painting all his life.  Since retirement in 2008 he has studied at the Heatherley School of Fine Art and now concentrates on painting both plein air and portraiture.  He has frequently  exhibited with the ROI and the RSMA.
Chris Robinson
An architect who has painted all his life, in particular watercolours where he finds the spontaneity of the medium well suited for painting outdoors. He lives in close proximity to the Thames at Kew, enjoys painting the river, and has won local and national awards for his work.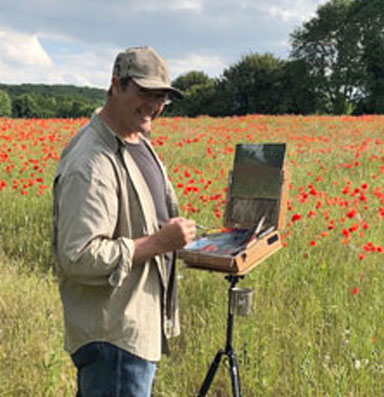 Andy Lee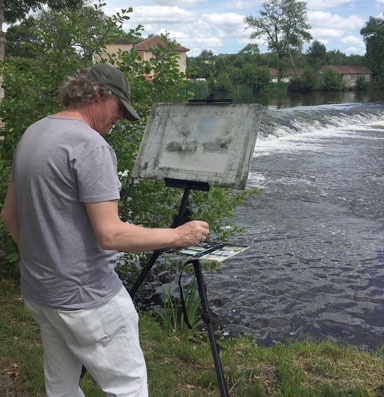 Chris Robinson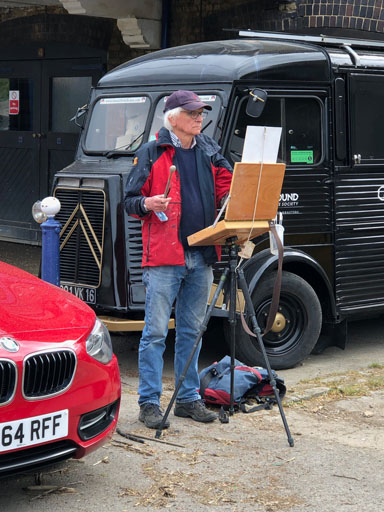 Robbie Murdoch